Xenia

c

Trader

LIVE

Trading Accounts

are

NOT

available to

Retail Client Individuals

who reside in the

USA
Consulting Services
Xenia's Consulting Services specialize in international business, corporate structures, financial services, trading strategy analysis, Block-Chain, and Expat Living/Working. Rates are negotiable.
Offshore Corporations
Xenia can introduce clients to Offshore Corporate Service Providers that can help Xenia clients get an Offshore Corporation setup. Rates vary by provider, jurisdiction, and specific requirements.
Funding
Trading Strategies
Registered clients can choose to follow Trading Strategies traded by experienced Forex Traders, enabling those who wish to participate in the Forex market, but prefer not to execute the trading, themselves, while still maintaining control of their participation account.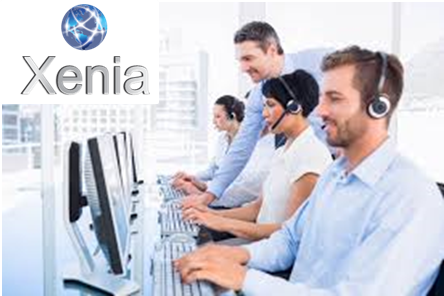 Support
Email:   

support@xenia.ky
Telephone: 

1-345-769-1233
Website Online Chat
Live Rates
The Xenia Anti‐Money Laundering (AML) and Know Your Client (KYC) policies articulate Xenia's commitment to the prevention of money laundering, terrorist financing and other illegal transactions. Xenia recognizes that its practices must not merely attain compliance with regulatory requirements, but must be consistent with the principles of safe business practices, which enables Xenia to better serve and protect our clients.
Xenia offers Spotware cTrader as the trading platform. Using cTrader and working with regulated Liquidity Providers, Xenia offers clients an advanced and professional client trading platform which uses electronic communications networks (ECNs) to give clients direct access to other participants in currency markets. Since an ECN broker matches trades between market participants, it cannot trade against the client.  Xenia offers a ECN Straight Through Processing (STP) and Non Dealer Desk trading environment.
Xenia is a licensed online Forex brokerage committed to conducting business and operations in accordance with high ethical standards, transparency and in full conformity with all domestic laws and regulations. Xenia is in compliance with US FATCA and CRS (Common Reporting Standards). Xenia is registered with US IRS and the Cayman Islands Central Tax Authority. Xenia is in compliance with Cayman AML KYC regulations implementing strong AML and KYC policies, and having a third party compliance officer. Xenia also has a DUNNs number, and  Legal Entity Identity (LEI) Number.
Xenia

c

Trader

LIVE

Trading Accounts

are

NOT

available to

Retail Client Individuals

who reside in the

USA